Brandt has introduced an innovative Organization Management feature for Oregon Department of Fish and Wildlife. This new system empowers organizations approved by ODFW and fishing charters to self-enroll, purchase specific licenses, and distribute them to their clients. This streamlined process also includes the distribution of pre-purchased products to associate with customers, making license acquisition and distribution more accessible and hassle-free.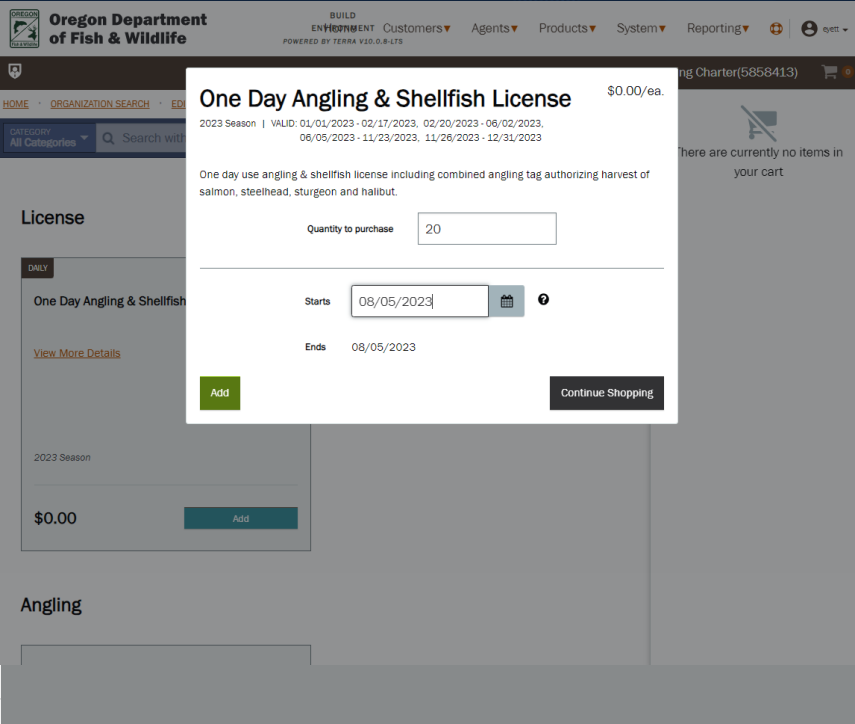 With this new Organization Management system, participating organizations can create a user profile, which is then submitted to ODFW for approval. Once approved, ODFW makes various products available to these organizations based on their specific Organization Type. The system allows ODFW to establish whether these products are provided free of charge or at a specified price based on legislation, and it also permits the establishment of the quantity of products an organization is authorized to obtain.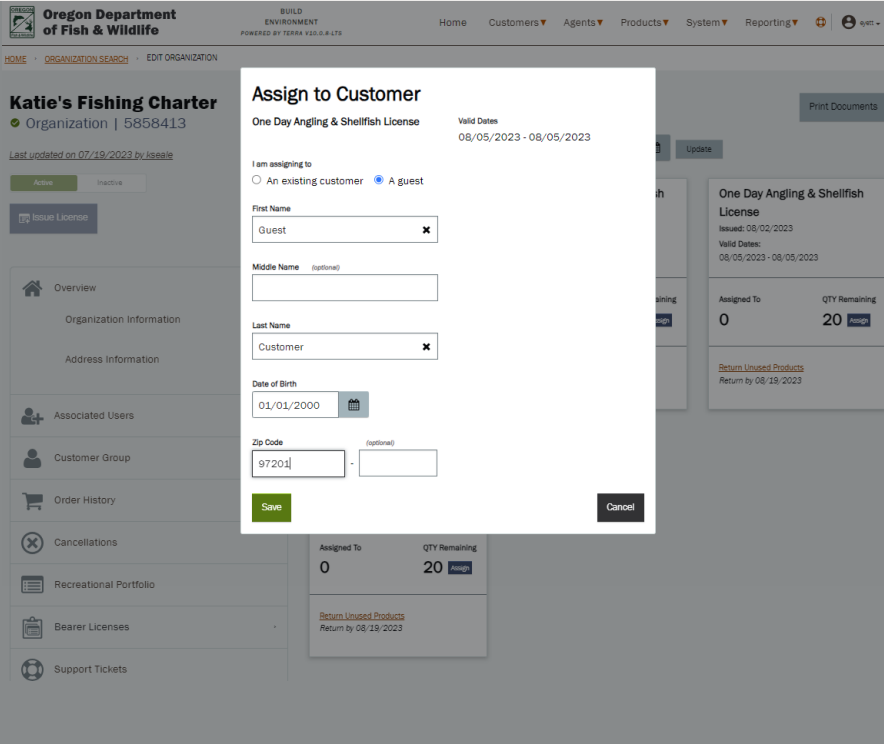 One of the most notable features of this new system is the ability for organizations to associate the licenses they acquire with individual customers. These customers may be either guest customers or have a unique Customer ID within the system. This flexibility ensures that the licenses are properly allocated and associated with the intended recipients.
Once licenses are successfully associated with a customer, the necessary documents can be easily printed and provided to the customer, facilitating the entire licensing process. In cases where the customer's identity is not yet established, a blank card can be provided, and the customer's information can be associated with the license after the event. This practical solution simplifies the management of licenses and helps ensure that the necessary documentation is readily available when needed.
The introduction of the Organization Management feature makes the management of licenses for fishing and wildlife group activities and enhances the efficiency of the licensing process by bringing the process online for organizations that engage with ODFW. This new functionality underscores Oregon Department of Fish and Wildlife and Brandt's commitment to providing a seamless and user-friendly experience for both organizations and their clients, making it easier for everyone to access and enjoy Oregon's natural resources responsibly.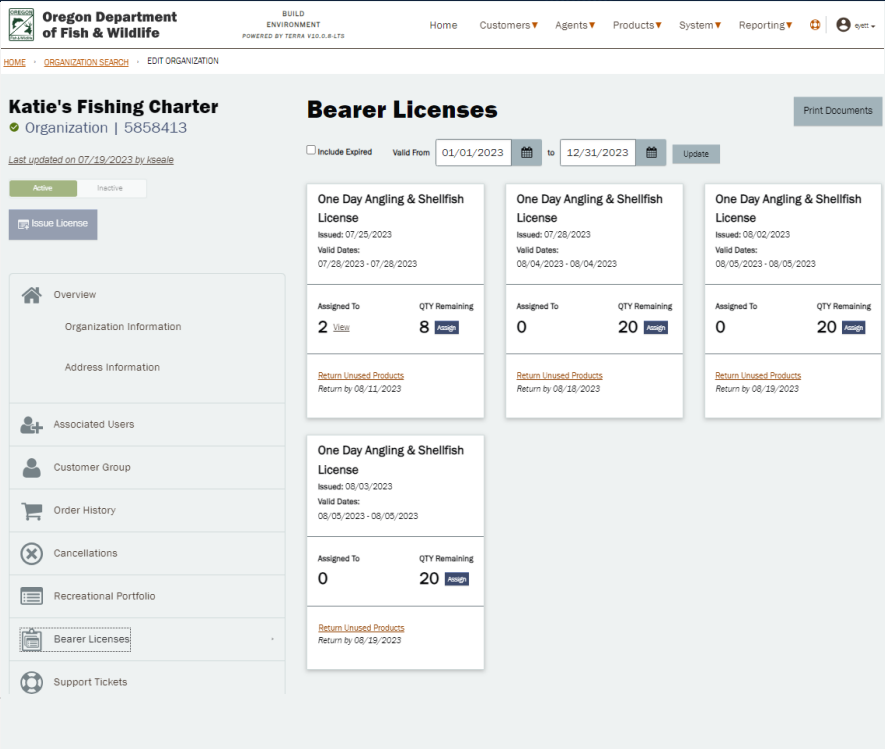 https://www.brandtinfo.com/wp-content/uploads/2023/11/OR-Org-Mngmt.png
675
1200
Leandra DeLisle
https://www.brandtinfo.com/wp-content/uploads/2020/03/Brandtlogo-white.png
Leandra DeLisle
2023-11-14 08:53:34
2023-11-14 08:53:35
Brandt Enhances Oregon's License Distribution with Organization Management